Posted by Walter
1. Ohio State
Walter
- While it was hard to argue with the Buckeye's dismantling of Penn State on Sat night, I'm still interested to see what they'll do against a team that can play offense AND defense. With PJ Hill likely out for Wisconsin, looks like we'll have to wait at least another week to find out.
Frazier - The Eagles survived the curse of #2 in a thrilling win over Virginia Tech. It's hard to be impressed with that performance, but they certainly showed more heart in pulling off the comeback than they'd displayed in recent years. In a year where everyone else is losing, BC deserves credit for hanging tough.

Walter - Beating a Dennis Franchione coached Texas A & M team isn't all that impressive. Thoroughly dominating them (as the Jayhawks did taking a 19-0 lead into the fourth quarter) at Kyle Field is.
4. Arizona State
Frazier -
Ok, I'm not ready to anoint the Sun Devils or anything, but I was very impressed with how they played on Saturday. On the same day Oregon took down one of the Pac-10 supposed "elites" the Devils were no less impressive against another in the Cal Bears. Surrendering only 13 points, and none in the second half against an explosive offense definitely deserves some attention.
5. Oregon
Walter
- Although they may not be the same juggernaut that dominated the Pac-10 for the last 5 seasons, any win against USC is a big win. Oregon gets Arizona State next, and will prove once and for all who the best of a still underrated Pac-10 is. Do people realize the Ducks were a fumble on the one inch line away from potentially being unbeaten and a unanimous #1?
6. Louisiana State
Frazier
- This team is surprisingly difficult to judge. At times they have looked incredible, but at others kind of sluggish, without offensive consistency, and with a talented but underperforming defense. Frankly, the way the SEC has imploded recently has made this a tough team to evaluate. But they can probably beat anybody on any given Saturday, it's just they might not.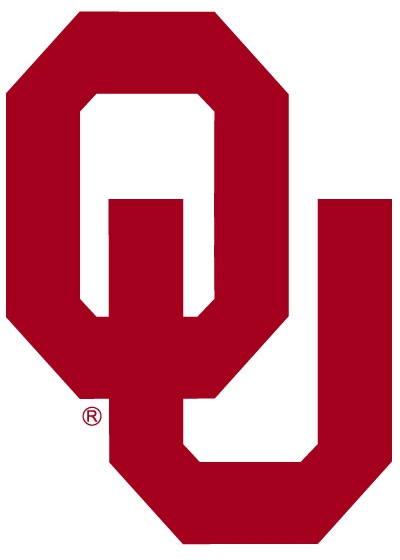 7. Oklahoma
Walter -
Here's where it starts to get a little dicey. Although Oklahoma has been far from impressive in some lackluster wins recently, the loss to Colorado is looking less and less atrocious by the day. They need some help, but if they win out they could get themselves a crack at the title game.
Frazier - Ok, not entirely sure who they've beat. Destroying Rutgers was impressive (probably) but they still have a bad loss to S. Florida, and a stud running back who seems to have lost a gear. Lots of talent will go a long way, and this team could still put a hurting on somebody in a BCS tilt.
9. Missouri
Walter
- Who would have thought at the beginning of the year that the Mizzou-Kansas tilt to wind up the Big 12 regular season would be so drastically important to the national picture? Parity is great for competition, but when it gives you Mizzou-Kansas as can't miss viewing perhaps it's run amock.
10. Georgia
Frazier -
Wow. A team that got lit up by the Vols is now the #10 squad around. This ranking is a testament to 2 things: the quality of the SEC, and the dearth of competition for this spot. Honestly, nobody else is even really lurking right now. If Stafford can be consistent, and Moreno continues to run hard, well, they may actually be deserving of the spot.
Dropped off:



Florida -
Yikes. This team is basing its' reputation on beating a Kentucky squad that got owned by Miss St? Um, that's not a good thing. Tebow needs some help for the Gators to redeem.
South Florida -
These guys just aren't ready for prime time. I know leaving Florida is no fun, but you have to bring SOMETHING with you when you visit UConn.
Virginia Tech -
Yeah, you gave #2 all they could handle, but then you spit the bit. Seriously, beat somebody with a pulse.