Posted by Frazier
Another one has fallen, and now only Kansas stands alone:


1. Kansas

Walter - What do you think you could have gotten better odds on before the year started, Kansas starting the season 10-0 or Notre Dame starting it 1-9 (with losses to Navy and Air Force)? Yeah it's been that type of season. Take a bow Kansas. Your schedule may not be much but you've managed to do what no other team has: win all the games you're supposed to win.




2. Oregon

Frazier - A well-deserved week off for the Ducks. However, they may be in trouble. Without a marquee game to close out the season, they may be left out if someone leaps. The Pac-10 will add a championship game soon enough, especially since the East Coast bias is alive and well. Seriously, they have more wins over teams currently ranked than LSU, but no one wants to admit this.


3. LSU

Walter - Perhaps the 2007 season will give pause to all of those SEC apologists out there. LSU has no business, I repeat, no business being ranked ahead of either Oregon or Kansas right now. Yet, because of the reputation the SEC has built in previous years the Tigers find themselves in pole position.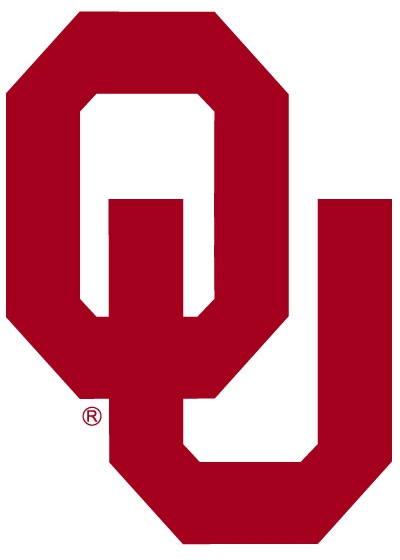 4. Oklahoma

Frazier - Ugh. My disgust for this team is alive and well. They have "big" wins over Texas (who are terrible) and Mizzou (who hasn't, you know, beaten anybody). Now if Mizzou beats Kansas (a distinct possibility) and Oklahoma wins again, they may make the title game by proving they are better than Mizzou, which hardly sounds like a resounding resume. Oh, and they lost to a crappy Colorado team. Shades of 2004 all over again.


5. West Virginia

Walter - Well we all knew the Big Least would come down to a single game. Although I'm not sure many people thought it would be West Virginia-Cincinati. Either way, Pat White and Company are still holding out hope of sneaking into the BCS title game. Uh guys, I think it may be time to let go. You want to win the title, try not losing to South Florida every year.



6. Missouri

Frazier - While the win over Illinois looks better these days, it's hard to put too much stock in beating a horribly inconsistent team in the first week of the season. That being said, I do love Chase Daniel, and I think Mizzou is a great story this year, I just hope they turn out to have some substance.



7. Georgia

Walter - Well we officially have a new 323 binky at RB. A proclamation: I Walter, on this the 15th day of November, 2007, do hereby proclaim by affinity and undying loyalty to Knowshon Moreno, Freshman RB, University of Georgia. Go forth, and score touchdowns (and who says 3 years of law school is a waste of time).


8. Ohio State

Frazier - Hmmmmm. Maybe they were bums all along. That being said, watch HBO's brilliant "Michigan vs. Ohio St." documentary. As much as we've ragged on those teams, that is one of the great rivalries in all of sports. For fans of those teams, a win against their rivals will heal many of scars of this season. It's definitely one of the games any real college football fan has to attend at least once in his or her life. Someday, I will be there.


9. Arizona State

Walter - The football gods saved us from another Ohio State blowout in the title game, can we PLEASE, PLEASE have these frauds lose another game so we don't see them anywhere near a major bowl game. Or better yet, can't some idiotic NFL team take a look at Dennis Erickson's one loss record and bring him back. Are the 49ers looking for a new coach yet?


10(a). Navy

Frazier - Ok, newer rule. Anytime you follow a game where you break a 43 year old losing streak by winning the highest scoring regulation game in history (by putting up 74 and rushing for 570 yards) you get to keep your ranking.




10 (b): Air Force


Walter - Corrollary to newer rule. If you're a service academy and you absolute obliterate Notre Dame on their home field, you get a spot in the top ten.....gee, I hope God's not really a Notre Dame fan or the323 is going straight to hell. This, my friends, is what we call "piling on."

Dropped off:
Boston College - Consecutive losses to unranked teams? Nightmare.
Just missed:
Virginia Tech - You've beat who, exactly? Fuck the Hokies.
USC - No, seriously, who have you beat?